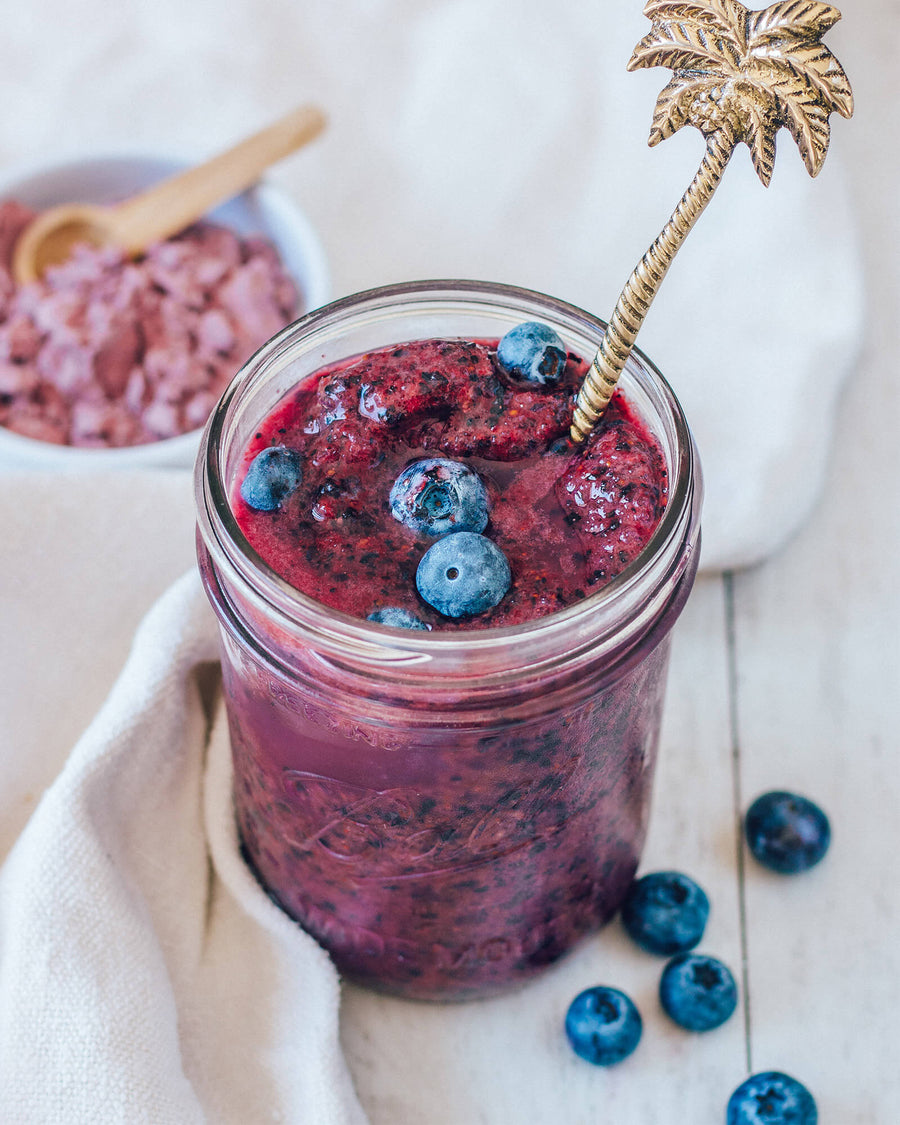 Thick and delicious!
Ingredients
1 cup frozen blueberries
1 tbsp lemon juice
1 tbsp maple syrup
1 cup ice cubes
3/4 cup apple juice, to blend
Buy the products in this recipe
Method
1
Add the frozen blueberries, lemon juice, maple syrup, Tropeaka Acai Powder, ice cubes and apple juice into a blender.
2
Blend until icy and thick.
3
Garnish with blueberries and enjoy!
Click 'Allow' on the browser prompt to get browser notifications whenever we publish a new and exciting recipe!