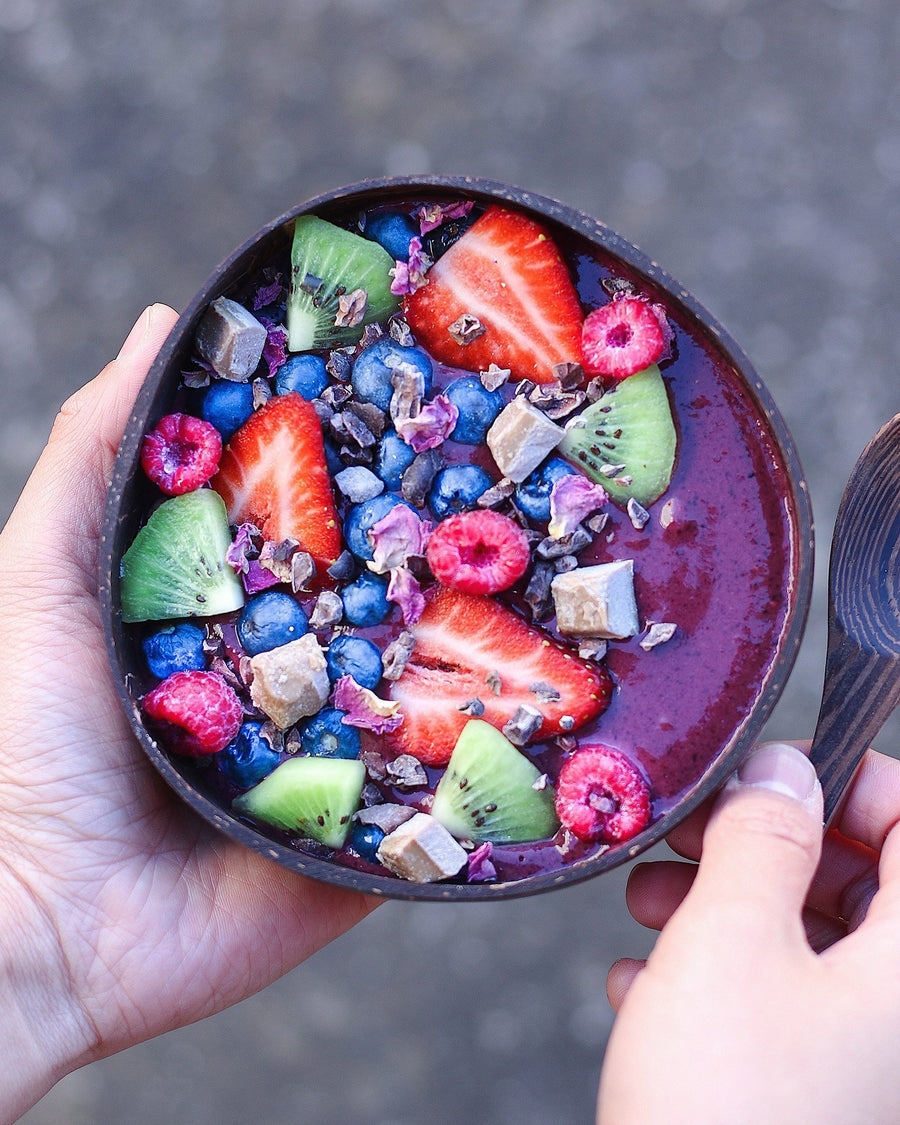 CHOC CHERRY SMOOTHIE BOWL
With four power-packed Tropeaka products and the delicious combination of berries and banana, this smoothie bowl is big on taste and big on health benefits!
Ingredients
1 ripe banana
1/2 cup frozen raspberries
1/2 cup frozen blueberries
3-4 tbsp almond milk
Buy the products in this recipe
Method
1
Add all ingredients into a blender and blend until smooth.
2
Pour into a Tropeaka Coconut Bowl and top with ingredients of choice. Enjoy with a matching Tropeaka Tropical Ebony Spoon!
Click 'Allow' on the browser prompt to get browser notifications whenever we publish a new and exciting recipe!