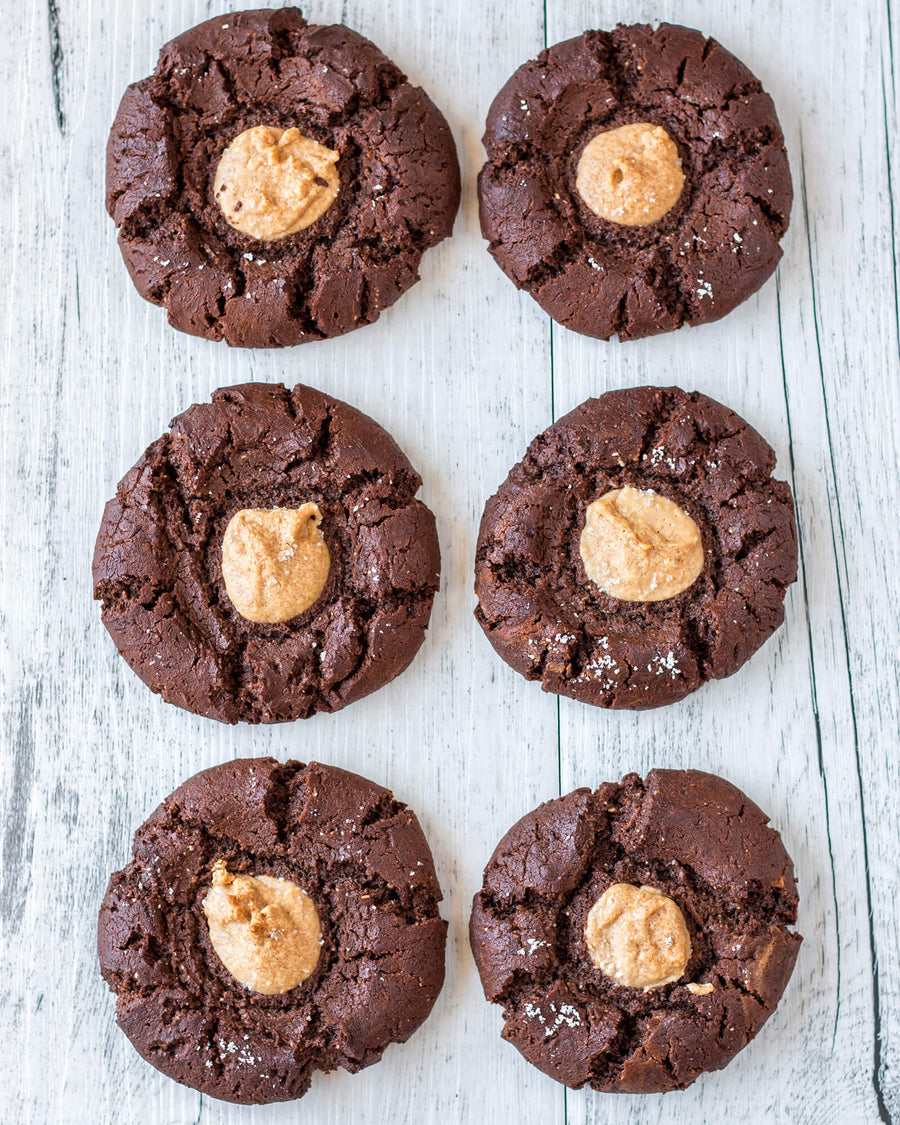 It's time to up your cookie game!
Ingredients
1 heaped tbsp peanut butter
1/2 - 1 tsp brown sugar
1/2 cup natural unsalted peanut butter
2 tbsp almond milk, room temp
1/2 packed cup brown sugar
1 tsp vanilla extract
1/2 tsp baking soda
1/4 tsp sea salt
Buy the products in this recipe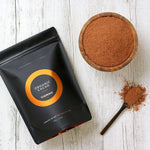 Method
1
Preheat the oven to 180°C. In a small bowl mix the 1 tbsp peanut butter with the brown sugar (1/2 - 1 tsp depending on your taste). Use 1/2 tsp measuring spoon to scoop 6 even amounts onto a plate lined with baking paper. Place in the freezer while you make your cookie dough.
2
Combine the peanut butter, almond milk, brown sugar and vanilla into a bowl and mix well until smooth. Add in the cacao, baking soda and salt and mix again.
3
Divide and roll into 6 even-sized balls and place onto a lined baking tray. Use the back of a small measuring spoon to make a dent in the centre of each cookie. Take the peanut butter out of the freezer and add each one into the centre.
4
Bake for 12 minutes, or a few minutes less or more depending on how soft/crunchy you like your cookies. Cool for 10 minutes and enjoy.
Click 'Allow' on the browser prompt to get browser notifications whenever we publish a new and exciting recipe!