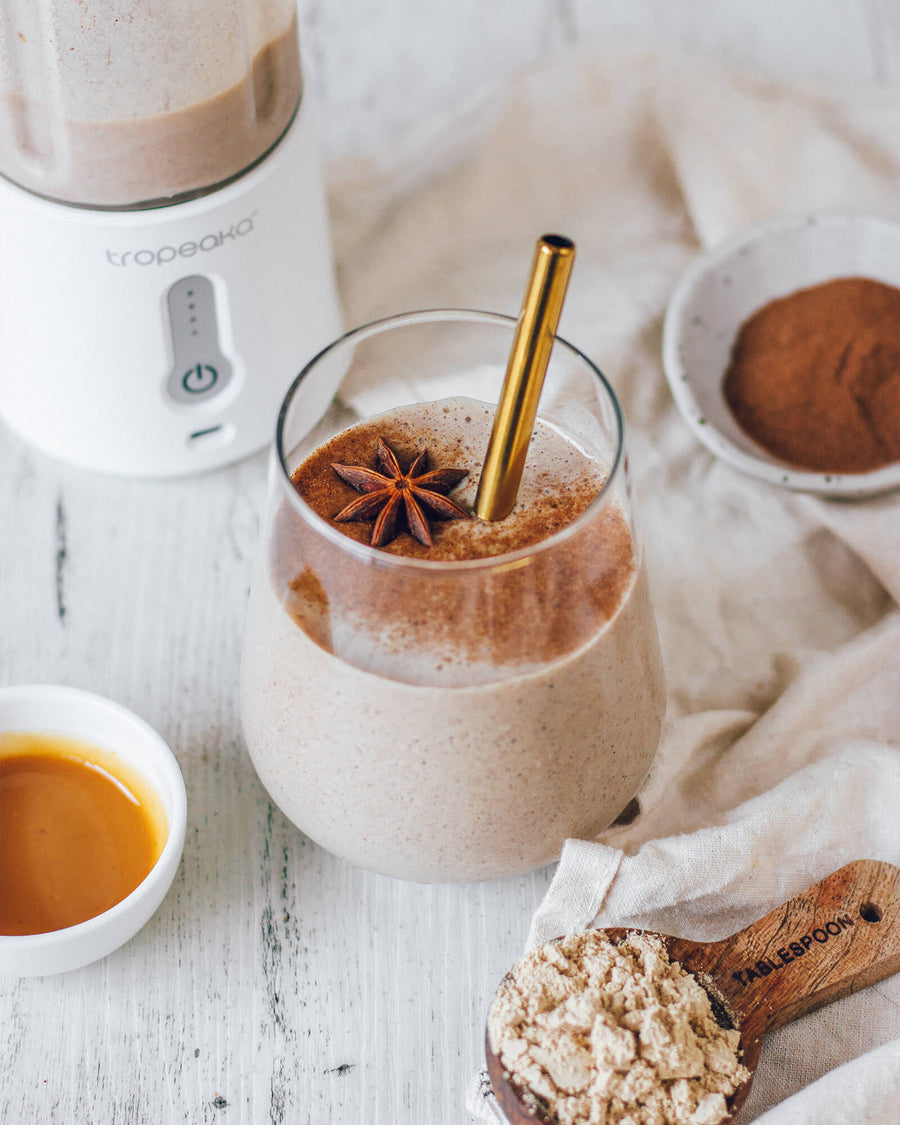 SALTED CARAMEL CHAI PROTEIN SMOOTHIE
Pick yourself up and chai again with this delicious smoothie! This is an energy-boosting, delicious way to conquer your day.
Ingredients
1 cup non-dairy milk
1/2 tsp vanilla paste
1 tbsp almond butter
1 large frozen banana
Buy the products in this recipe
Method
1
In your Tropeaka Portable Blender, pour the non-dairy milk, followed by the remaining ingredients.
2
Blend until smooth and creamy. Drink immediately or pop the lid on and take it with you on the go.
Click 'Allow' on the browser prompt to get browser notifications whenever we publish a new and exciting recipe!