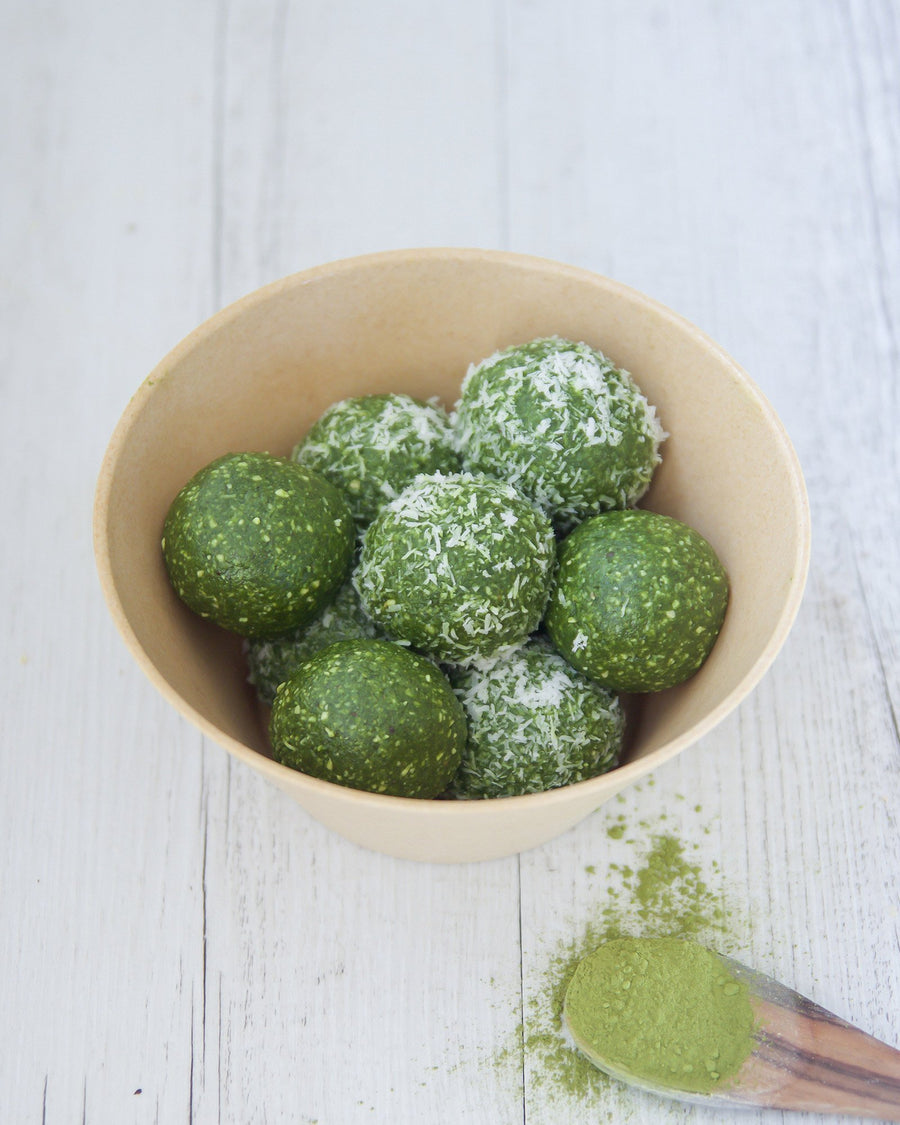 SUPERFOOD MATCHA ENERGY BALLS
These energy balls will give you superfood-superpowers to conquer the day the healthy way! ™
Ingredients
1 cup cashews (raw or roasted)
1/2 cup shredded coconut
Pinch of pink Himalayan salt
1 tbsp melted coconut oil
1 tbsp almond butter
Buy the products in this recipe
Method
1
Add all ingredients into a food processor and process for up to 10 minutes or until you're left with a crumbly mixture that sticks well once pressed together.
2
Take a bit of the mix and roll into a ball. Repeat until you have used up all the mixture.
3
Roll in shredded coconut if desired. Enjoy!
Click 'Allow' on the browser prompt to get browser notifications whenever we publish a new and exciting recipe!